Quickly Find the AWS Standard Welding Procedure You Need
Developing and testing new welding procedures is costly and time consuming.  The American Welding Society (AWS) has created a number of inexpensive Standard Welding Procedures (SWPS) to address this.  The question is "does one of these standard procedures apply to my weld"?
Codeware has partnered with the AWS to provide an App to quickly answer this question. With our AWS LookUp App you can:
Search the entire AWS SWPS database
See which SWPS's comply with ASME IX
Purchase and download SWPS's
Directly load purchased SWPS's into Shopfloor with no manual data entry
Standard Welding Procedures Categorized by Application
For your convenience, the AWS LookUp App categorizes Standard Welding Procedures SWPS into various groups including: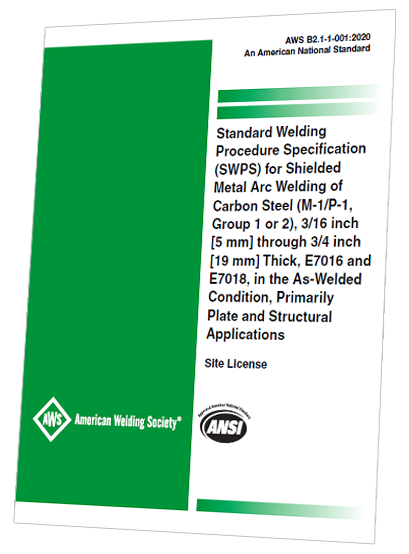 Integrate Your AWS SWPS with Shopfloor
Shopfloor is a cloud-based welding procedure software system.  It simplifies the creation and management of welding procedures and other project related information.  With Shopfloor, all your QC documentation is available from within one platform.  Shopfloor helps prevent issues like welding procedure duplication and welder qualifications expiring because of a lack of advance notice.  Shopfloor includes features such as: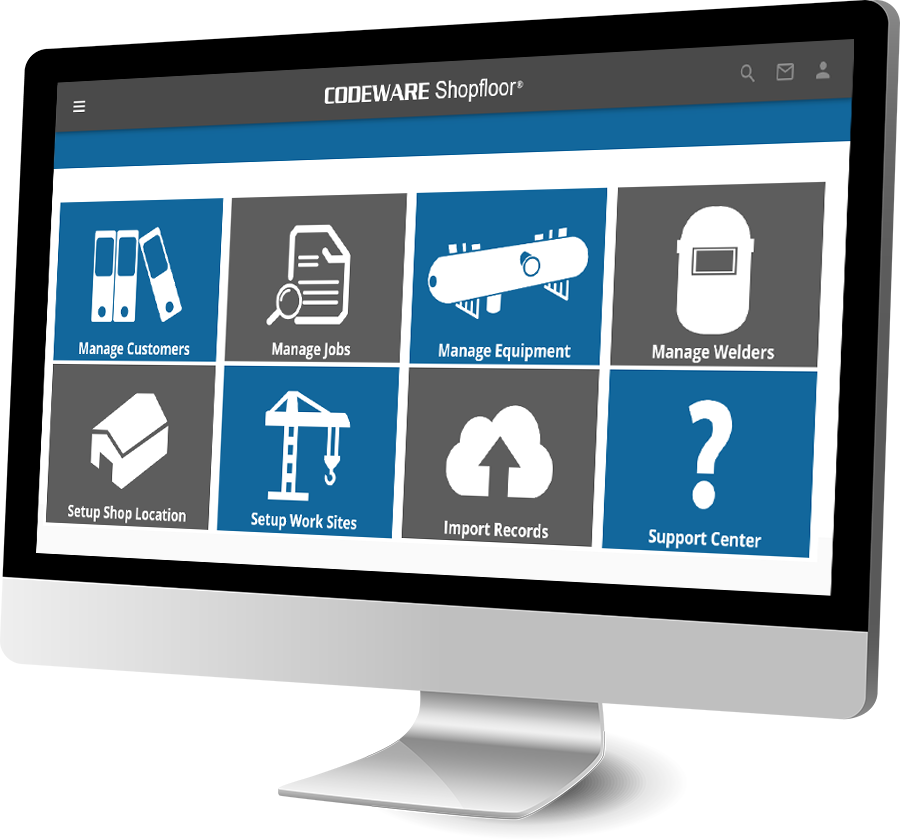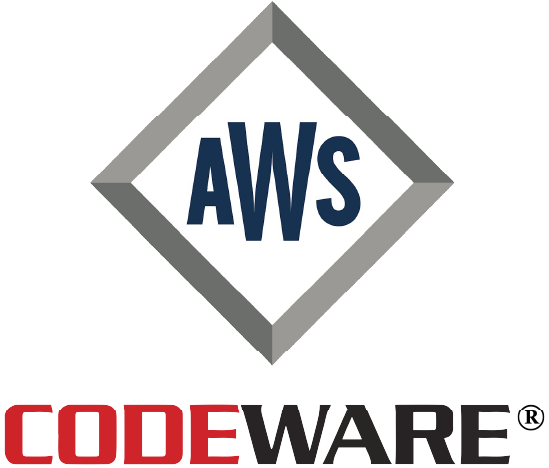 AWS Partnership

Codeware and the American Welding Society have partnered to distribute AWS Standard Welding Procedure Specifications (SWPS) to end-users and welders.
Find and purchase the right AWS B2.1 Standard Welding Procedure for your job through Codeware's advanced AWS LookUp App.  Then let Shopfloor automatically integrate that Welding Procedure into your Welding Management and Quality Assurance workflows.