Smarter Solid Model Import – Drawing Templates
Drawing Templates are an easy way to customize the drawings produced by the CWI. Setting up the CWI drawing templates to match your company drawing standards can be quickly done using SOLIDWORKS tools. Once set up, CWI created drawings will take on the look and feel you and your employees are accustomed to.
Update CWI Created Drawings Quickly
Fabrication often involves unexpected, last minute changes. For example, a nozzle may be too close to a joint or need to be rotated slightly. The CWI makes it easy to adjust nozzles with its Edit Nozzle and Drag Nozzle features. Simply specify new coordinates and CWI will adjust the SOLIDWORKS model for you. Since the models are linked to the drawing they will be updated automatically. This convenient feature saves you time and ensures the information was updated correctly.

The Codeware Interface menu in SOLIDWORKS
Create Custom Tables and Schedules
COMPRESS and CWI created solid models provide the details needed to produce accurate 3D renderings and fabrication drawings. This imported information is shown in tables that can be modified as desired.

Foundation Loads Summary in SOLIDWORKS created by the Codeware Interface

Nozzle Schedule in SOLIDWORKS created by the Codeware Interface
Set Up Customized Bills of Materials
Every shop has its own way of laying out their Bill of Materials (BOMs). In order to help shops keep their own layouts, the CWI provides a Descriptions Option where users can modify how part descriptions are shown on their BOMs and SOLIDWORKS drawings.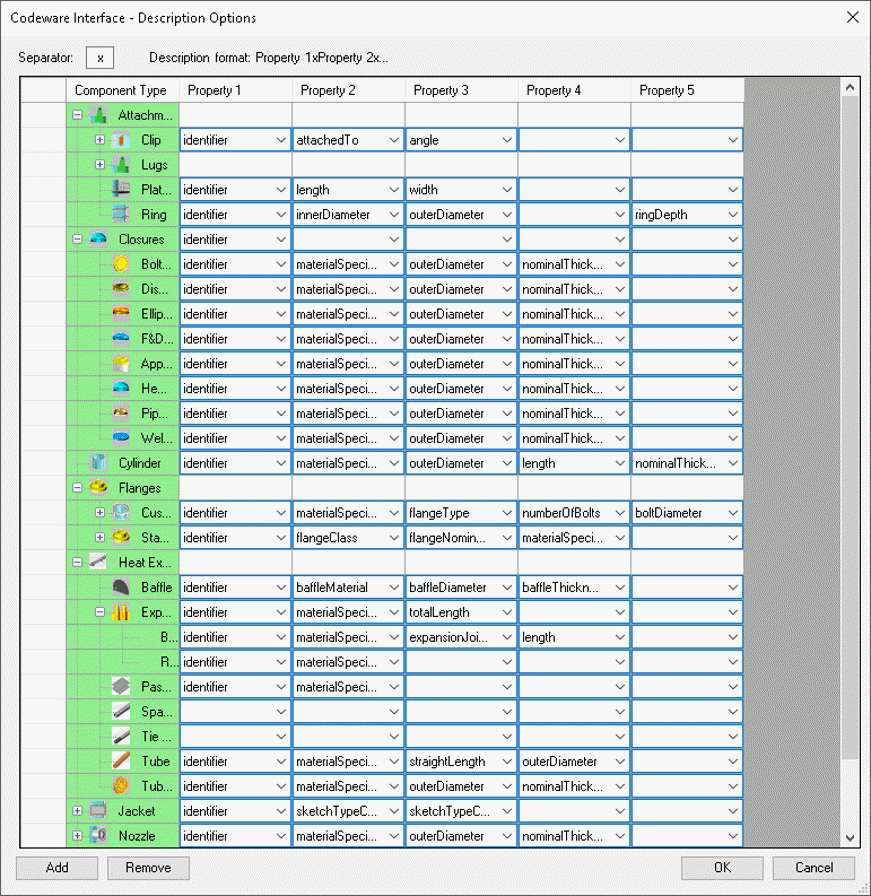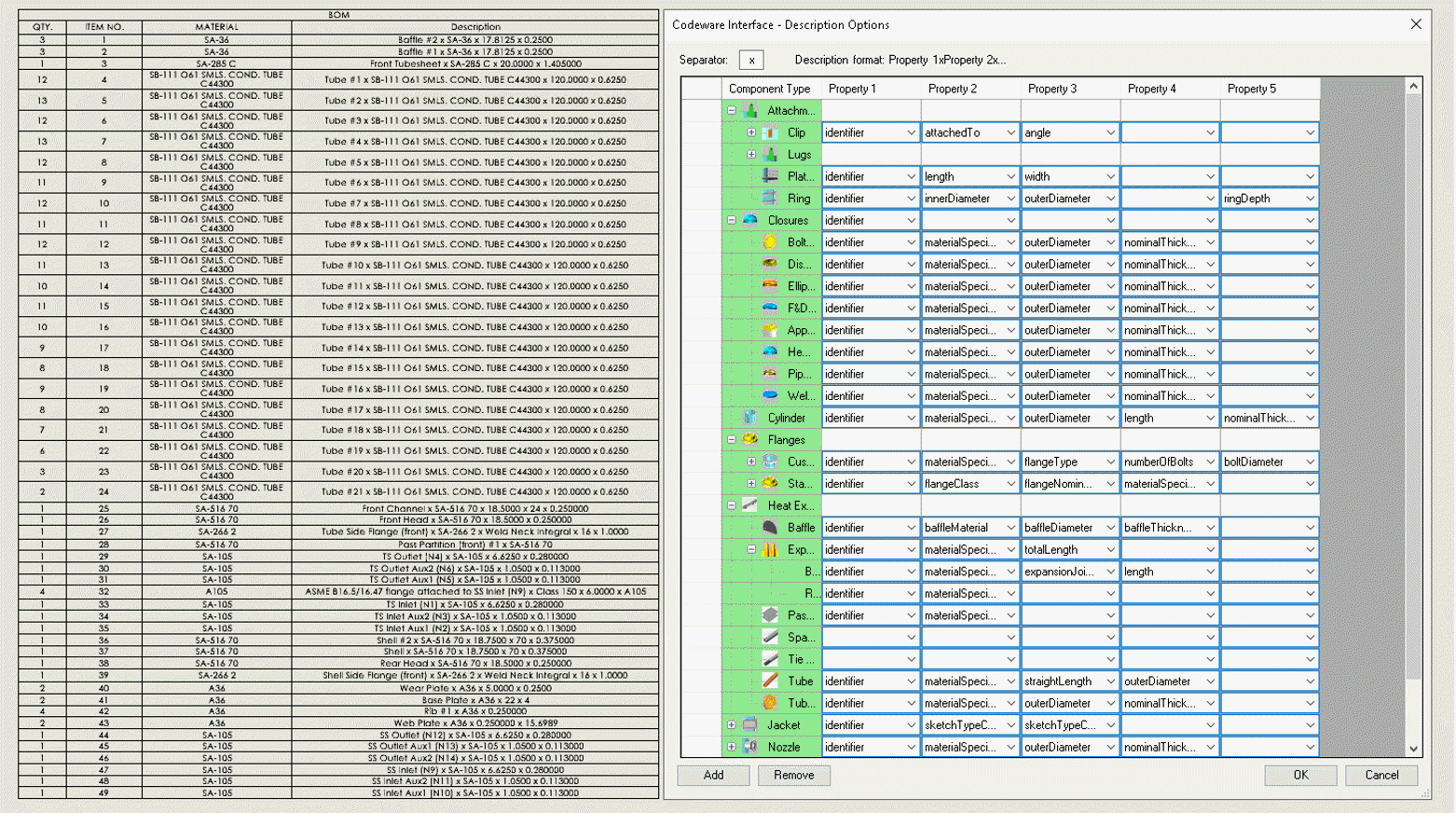 Featured Codeware Interface Capabilities