COMPRESS Prevents Mistakes
The ASME Code is a complex set of mandatory rules subject to regular updates.  An Engineer specializing in the Code must be familiar, and stay current with, a wide range of technical subjects.  Building Codes, related Codes and Standards, good engineering practices, customer specifications not to mention advances in computing make this a challenging area of Engineering practice.  COMPRESS has been in widespread use for over 30 years and helps Engineers navigate through this and avoid Code related errors and omissions.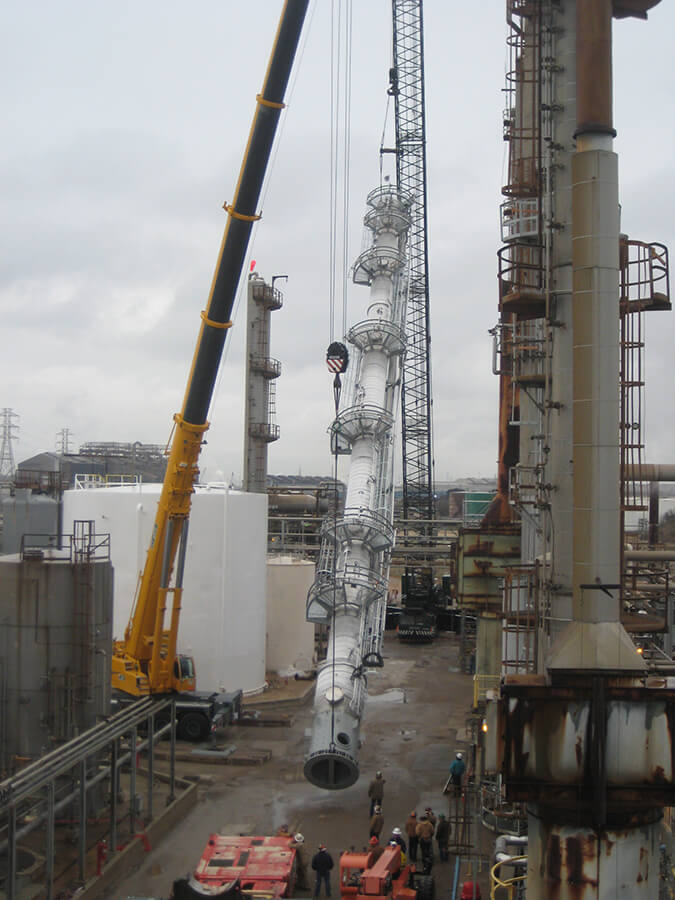 A COMPRESS designed tall tower being installed.
Note the strut used to prevent damage to the support skirt.
Photo Credit: Ken Grakauskas of New Century Engineering & Design