Create Drawings Automatically With The Codeware Interface®
The Codeware Interface (CWI) saves designers time and reduces errors by quickly generating SOLIDWORKS® or Inventor®  pressure vessel solid models from COMPRESS and INSPECT designs.  It also includes Drafter 3D, a feature which generates pressure vessel drawings from CWI created solid models.  The CWI is available as an add-in for SOLIDWORKS or Inventor and is supplied at no extra cost to Codeware clients.  It manages the data associated with the imported design files through the use of iProperties (Inventor) or Custom Properties (SOLIDWORKS).  The CWI also supports the use of advanced solid modeling techniques such as Assembly Representations, Configurations, Features, Sketches, Sheet Metal, and Mates.
Codeware Interface Drawing Options
Efficiently create and customize front, side and isometric views of your vessels.  The front and side views include attachment angle, ordinate, length along with height/width dimensions.
Customizable heat exchanger drawings include bundle, channels and tubesheets.  Applicable height, width, thickness and tube layout dimensions are available for automatic application.
Custom Flanges (Appendix 2 Designs)
Custom flange detail drawings automatically include the component identifier and dimensions.
Nozzle drawings automatically include details such as WPS notes, weld symbols and dimensions.
COMPRESS + CWI = Detailed Solid Models
COMPRESS\CWI created solid models provide the details needed to produce accurate 3D renderings and fabrication drawings.  An example of this is a CWI generated heat exchanger drawing showing a stepped tubesheet: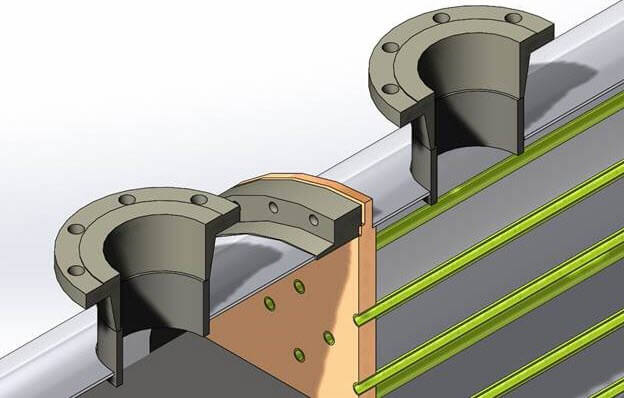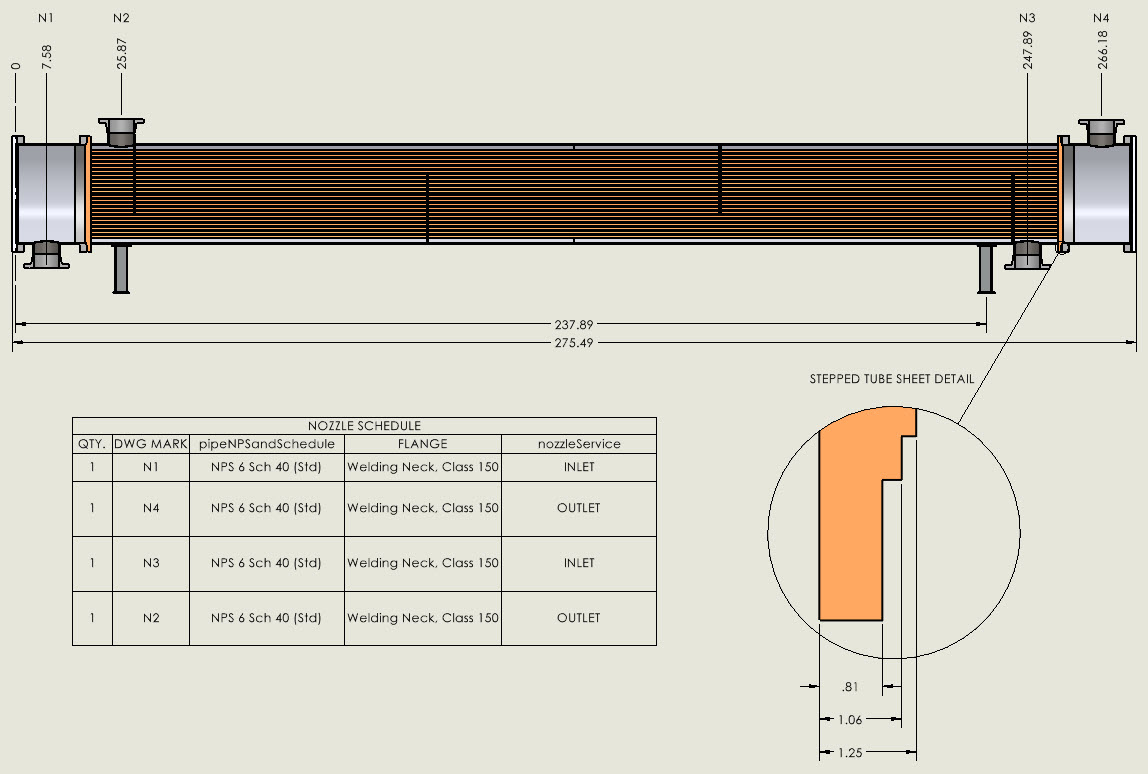 Nameplates Created Automatically
Every pressure vessel needs a nameplate.  The CWI handles this detail by including a nameplate, as specified in COMPRESS,  in the generated solid model.  This feature also creates a matching nameplate bracket and shows the appropriate nameplate details on the drawing.  Automatic nameplate creation minimizes transcription errors and helps ensure that the nameplate is placed in a convenient location.
Nameplate on COMPRESS Model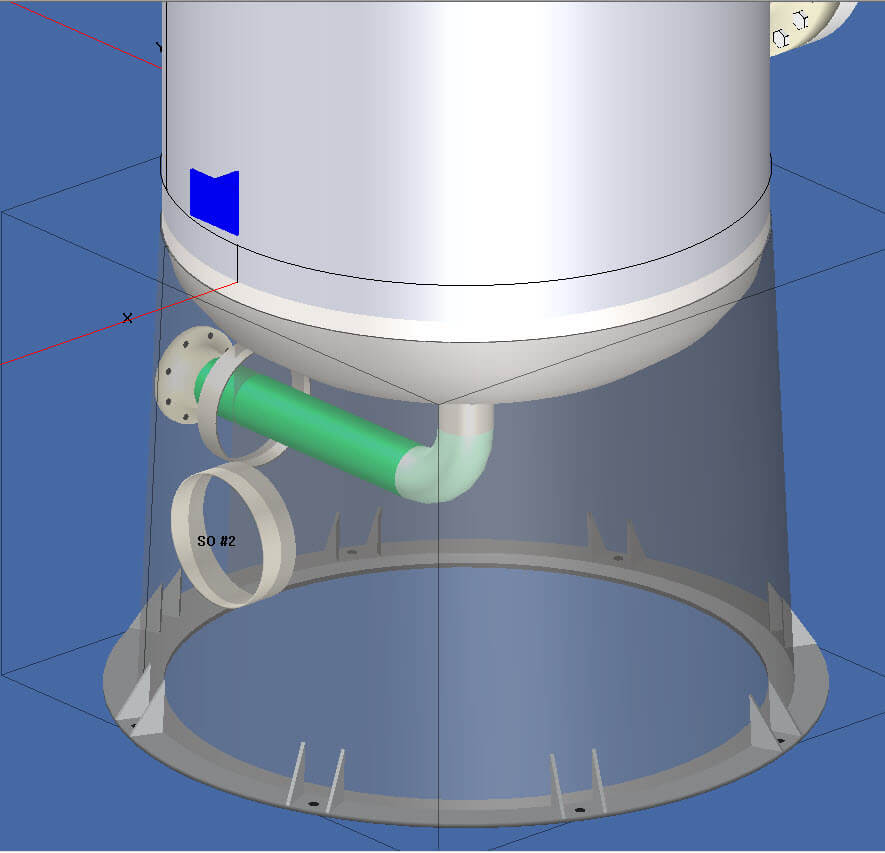 COMPRESS Model Exported to SOLIDWORKS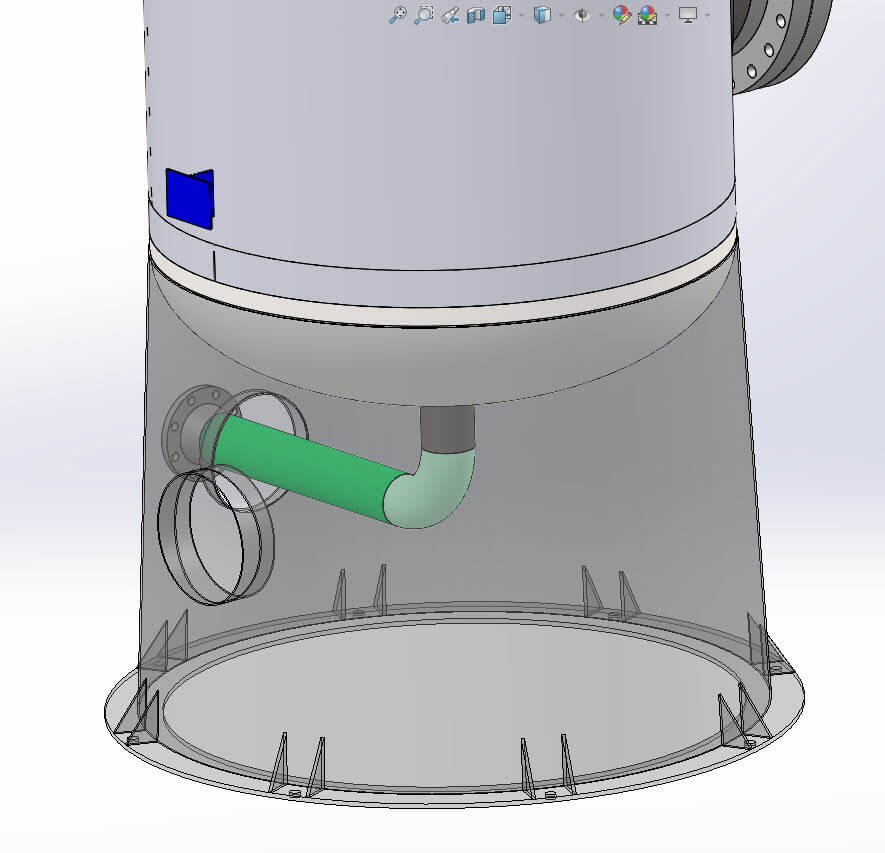 Codeware Interface Recent Drawing Additions
Multi-sheet drawing templates

Performance improvement for Drafter3D
Pressure vessel weld maps

Piping models now show API 579 flaw locations
COMPRESS Pressure Vessel Design Highlights