Pressure Vessel Shipping Saddles in COMPRESS
All pressure vessels, with the exception of those fabricated on site, need to be transported via truck, rail and/or boat.  For the case of vertical vessels this requires that temporary horizontal supports, called shipping saddles, be designed. To address this common design requirement COMPRESS provides a shipping saddle option based on the industry standard Zick Analysis. COMPRESS investigates shipment loads applied to the three principle axes of the vessel and determines the resulting stresses in the shell and the saddle.
COMPRESS can consider up to 10 shipment conditions and allows designers to keep everything within one convenient file. An added benefit is it allows the designer to find the best placement for shipping saddle placement while accounting for platforms, ladders or protruding nozzles.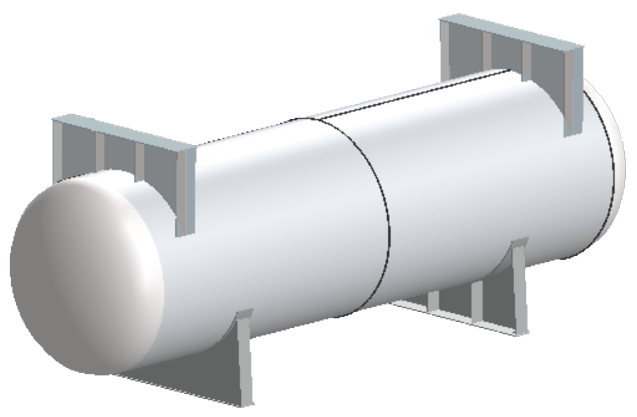 Shipping Saddle Load Cases Can be Specified: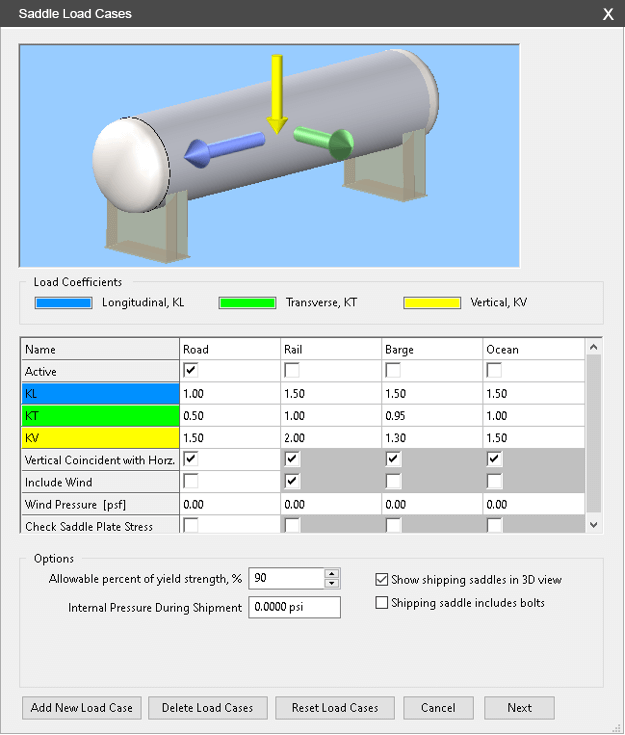 Shipping Saddles On a Skirt Supported Tower:

COMPRESS Pressure Vessel Design Highlights