Vessel and exchanger specifications such as API-660 routinely require that minimum assumed piping loads on nozzles be considered. COMPRESS covers this by including both WRC-107/537 and FEA analysis at no additional charge. With COMPRESS you can quickly transfer your WRC-107/537 nozzle loads to our built-in FEA engine within one dialog. COMPRESS produces professional PDF reports to provide to your clients as well.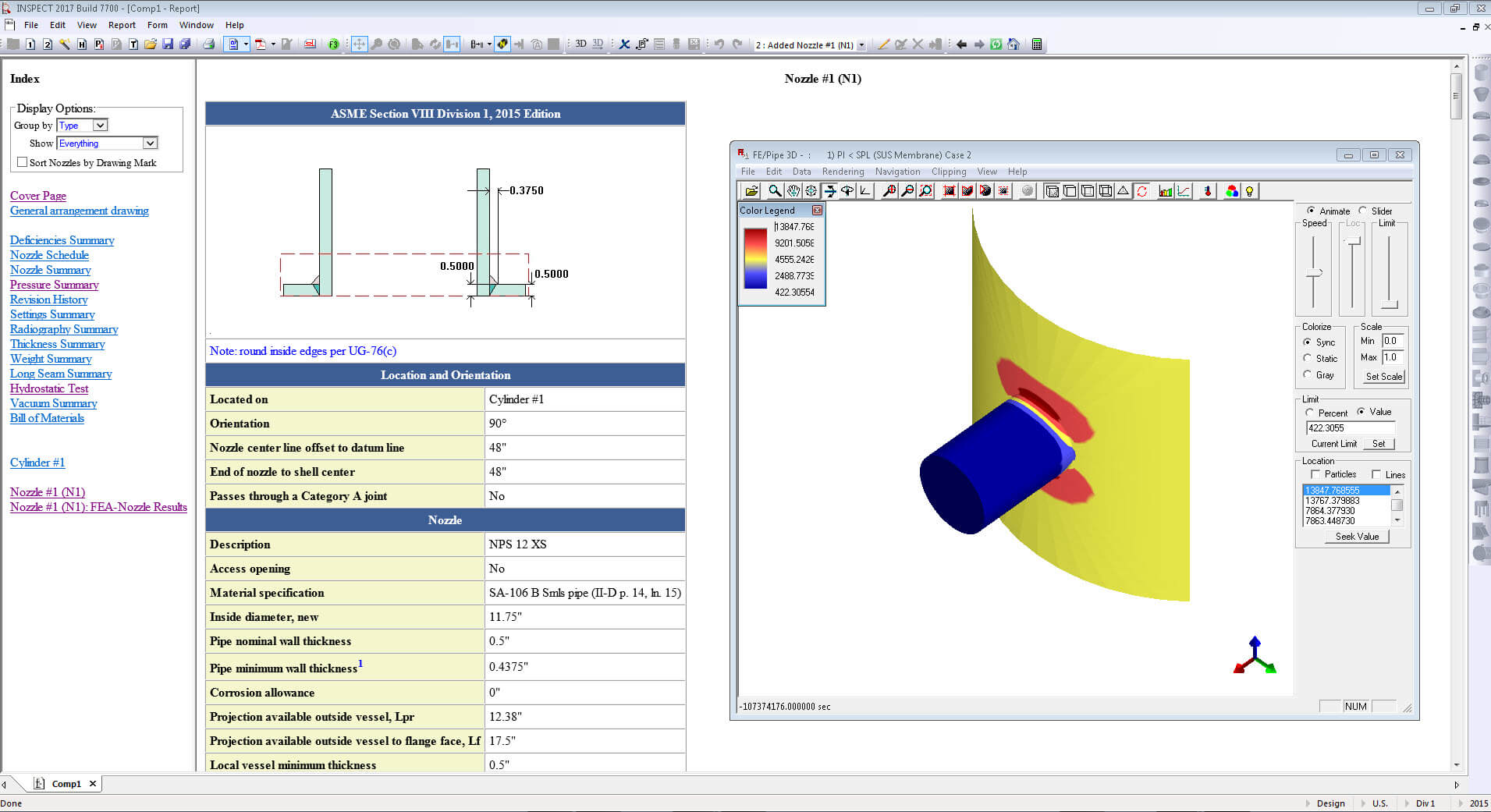 See How COMPRESS Can Help You
To find out how COMPRESS can help you satisfy your clients' specifications, email sales@codeware.com or call 941-927-2670 to schedule your complimentary online demonstration.