API 579 Part 4 & Part 5 – General and Local Metal Loss
INSPECT performs general and local metal loss assessments and quickly generates detailed reports. INSPECT's 3D models take the guess work out of verifying that the metal loss has been correctly entered. Since other flaws such as pitting are often present within metal loss regions, INSPECT detects pitting overlaid onto the metal loss and factors this in accordingly. Other features include:
Level 1 and 2 assessments for both Part 4 and Part 5.

Local metal loss assessments for nozzles are included. These Level 2 assessments follow the rules of  API 579, Part 4 (4.4.3.3). INSPECT's 3D modeling capabilities simplify this process providing concise nozzle assessments quickly.

PTR (point thickness reading) and CTP (critical thickness profile) assessments.

CTP values may be entered manually or input via a measurement grid. Grids calculate the CTP values automatically.

Scaled grids shown on the model to represent areas of metal loss.

Visual representations of CTP profiles are given in the report and dialog.

Part 5 metal loss reports with plots of the remaining strength factor (RSF) and interpolated tensile strength factor (TSF) with values plotted for each individual flaw. Flaws inside the dished region of formed heads use the spherical shell equations for the MAWP and the minimum required thickness. An option is available to automatically detect when the flaw is inside the dished region. Joint efficiencies may be defined for each flaw's particular location.

Calculations from API 579 Annex A along with ASME Section VIII Division 1 are used to evaluate the flaw. ASME Section VIII Division 2 equations can be used by turning on the ASME VIII, Appendix 46 option (formally known as Code Case 2695).

Supplemental loads due to wind, seismic, weight, lateral forces and vertical loads for Part 4, Level 2 assessments.

Integration with Olympus Data loggers (read/write capabilities).
Part 5 – Groove-like Flaws
API 579 Part 5 groove-like flaw assessments can be utilized in INSPECT to perform "What if" scenarios for possible remedies to flawed areas. For example, what would my assessment look like if I grind out a crack or a metal loss area into a groove-like flaw? Groove-like flaws may also be combined with pitting damage (Part 6).
INSPECT Featured Capabilities
API 579 Part 3
Ensure your operating procedures limit the risk of brittle fracture by automatically running Part 3 assessments.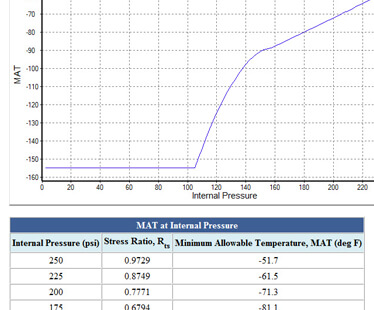 API 579 Part 4 & 5
Perform general and local metal loss assessments and quickly generate detailed reports.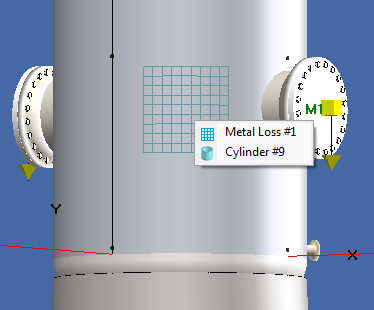 API 579 Part 6
INSPECT performs level 1, 2 and 3 pitting assessments and generates detailed API 579 reports with a click of a button.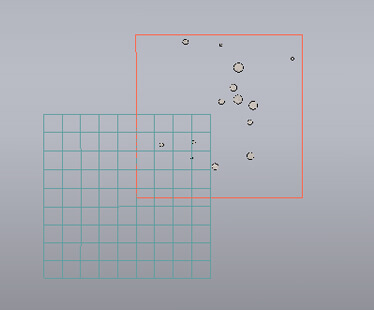 API 579 Part 7
Perform Level 1 and 2 assessments from Hydrogen Induced Cracking (HIC) and Hydrogen Blister damage.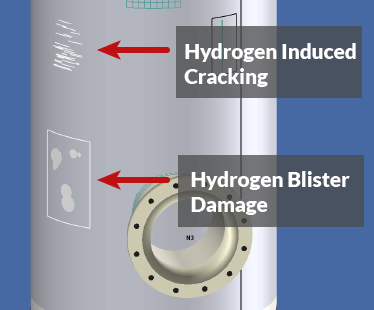 API 579 Part 8
Ensure that vessels subject to external pressure are within the allowed roundness tolerance with out-of-roundness assessments.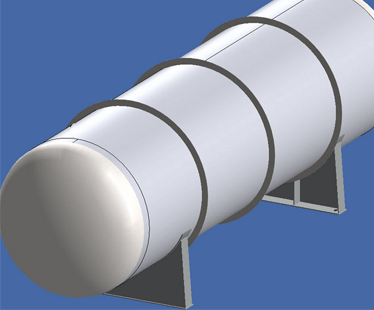 API 579 Part 9
Crack assessments quickly determines which crack-like flaws can be safely left in service and which require more investigation.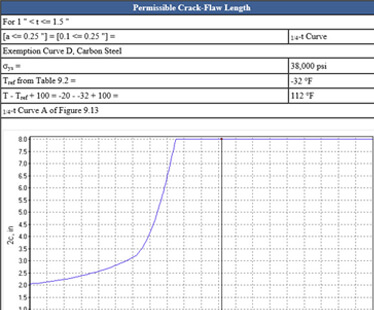 API 579 Part 10
Perform creep damage assessments by recording equipment operating histories and calculations.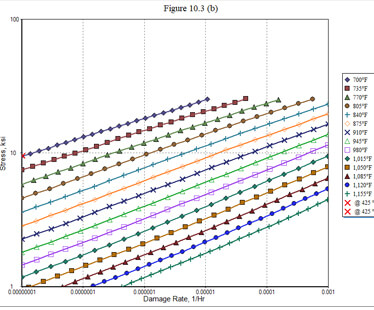 API 579 Part 11
Perform fire damage assessments and document conclusions in a consistent series of data entries and reports.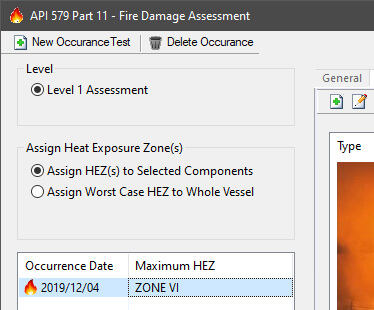 API 579 Part 12
Perform Part 12 assessments and generate detailed API 579 reports. Level 1 and 2 dent, gouge and dent-gouge combinations are available.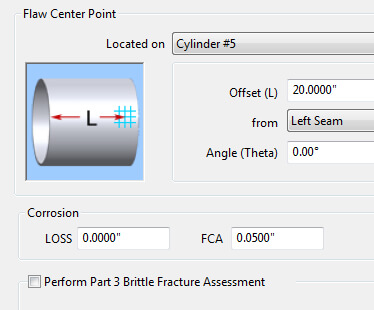 API 579 Part 13
Model laminations and provide rapid results so you can make the necessary mediation decisions with confidence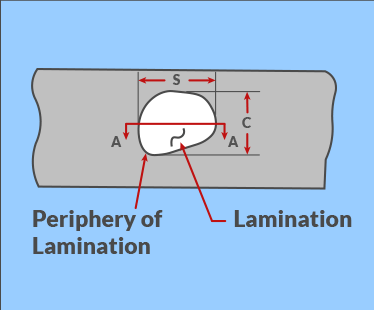 API 510
Address in-service activities such as inspection, remaining life determination and repair.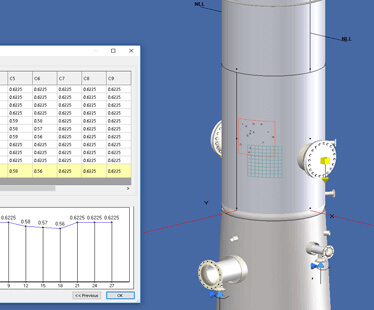 API 570
3D inspection data management and calculations simplify compliance with the requirements of the API-570 Code.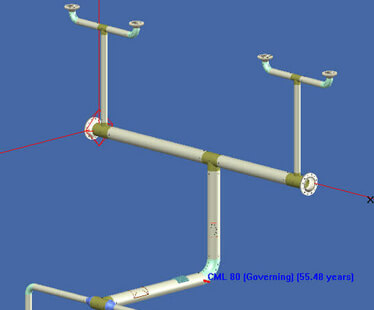 API 653
Track tank thickness inspection measurements and provide calculation reports.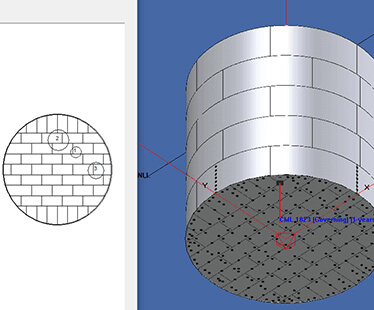 Gage Integration
Set up and retrieve inspection grids from thickness gages fast and easy.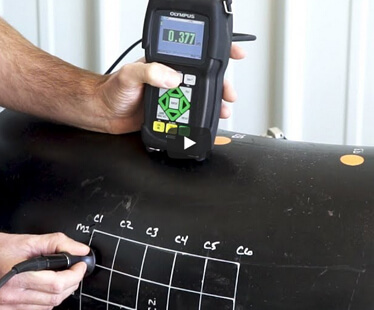 OSHA 1910
Meet the Mechanical Integrity requirements of OSHA1910.119 (j) and EPA Title 40 part 68.73.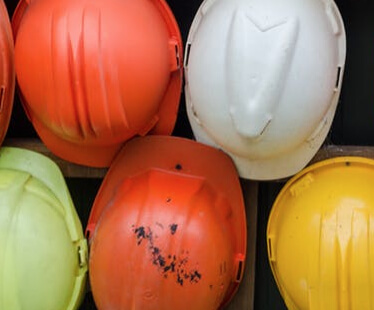 Undocumented Vessels
Pressure Vessel Inspection Code requires owners to maintain permanent, progressive records as listed in API 510 Section 7.8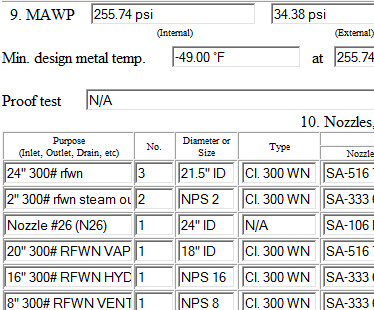 The INSPECT IDMS
Show condition monitoring locations (CML's) and API 579-1 flaws directly on pressure equipment models.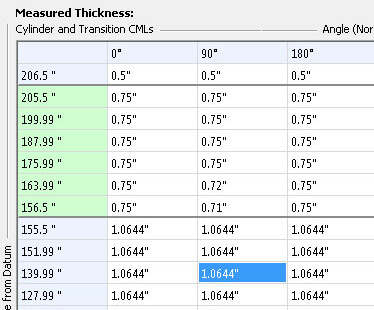 Auto-Refrigeration
MSOT curves are employed to determine which process conditions put equipment at risk of failure by brittle fracture.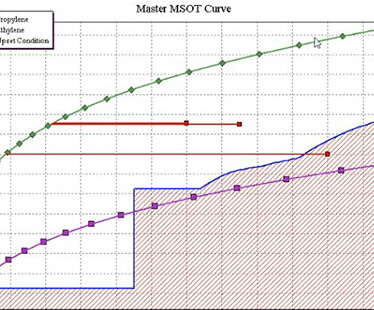 Old ASME® Codes Supported
Increase vessel life automatically by using the higher allowable stresses per NBIC Section 3.4.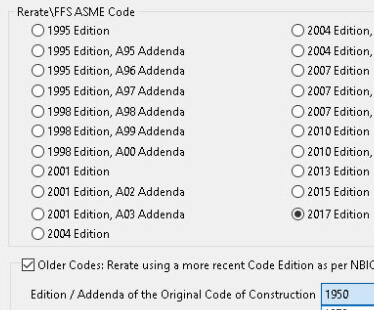 Pressure Relieving Devices
Easily model pressure relieving devices (PRDs) on your fixed equipment.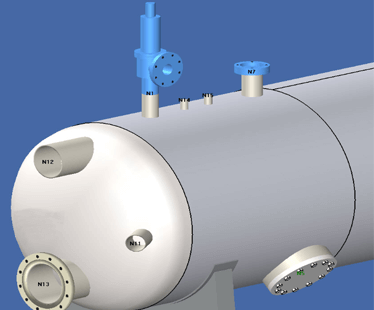 Excel Integration
Export and import thickness inspection grids to and from Microsoft Excel.